2008-07-19 @ 1:27 a.m.
Okay, I'm not trying to turn this into a photo diary of Chickie Legs Jr., but seriously is she cute or what??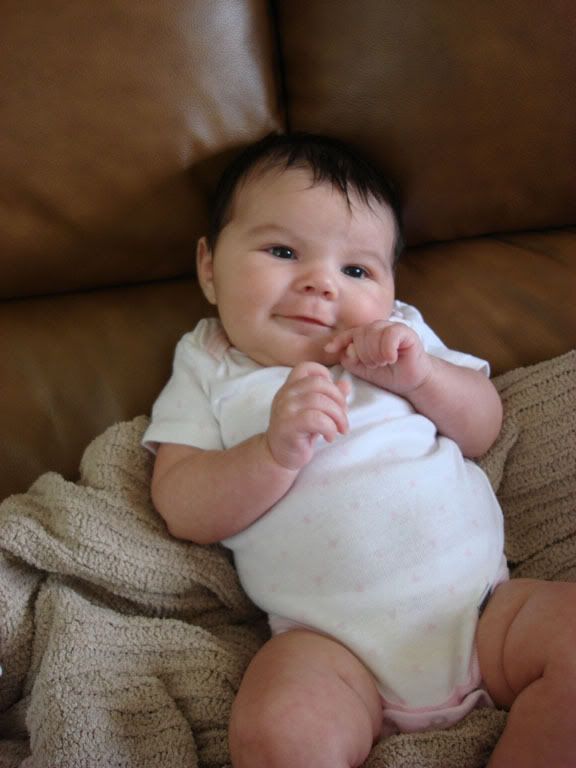 I mean she is only 10 weeks old and she smiles, 'coos', laughs and is so 'alert'. (so I'm told anyway) Everyone says she looks so beautiful and follows with that she looks just like Angel. Which I find rather amusing. Anyway just thought I'd share her cuteness with you all. She has changed my life. And I couldn't be happier.
p.s. sorry these pictures are so huge. It's late and I don't feel like re-sizing them at the moment.